JSoul know as Baltimore's #1 Soul Brother not the other guy signed to Cash Money no the ORIGINAL. A true triple threat when it comes to singing/ producing and writing. JSOUL began writing and creating music at  20 with musicians who served as pillars in the Baltimore music scene; crafting what would be his signature sound. Performing live would serve as the foundation for his musical journey. In 2008 he signed with Blackout Studios and released his label debut "Love Soldier" followed by the 2010 release of "Black Sinatra" which he fully produced and featured indie soul juggernauts and Grammy nominated artists Eric Roberson, Natalie Stewart (Floetry), W. Ellington Felton, Carol Riddick, Julie Dexter, and DMV star Substantial.His release "Blue Midnight" was yet another sonically pleasing self produced soul/hip hop album that received great acclaim reaching the #3 spot on the Top 40 Soul Charts for its single "Beautiful Nights" and featuring artists Deborah Bond, Philly MC Hezekiah, Cali native Joy Jones, and Dmo Soul.
Check Out Get On Down ft. Substantial
 Know for projects like "The Purple Symphony" Soul has really made inroads to being recognized as a go to producer on the underground hiphop scene.
He is vital on the hiphop and R&B scene where he is equally gifted.  He has also released a string of remix projects called JSoul remixed it. Where he takes songs that he loves and remixes them, what you get is a very potent result.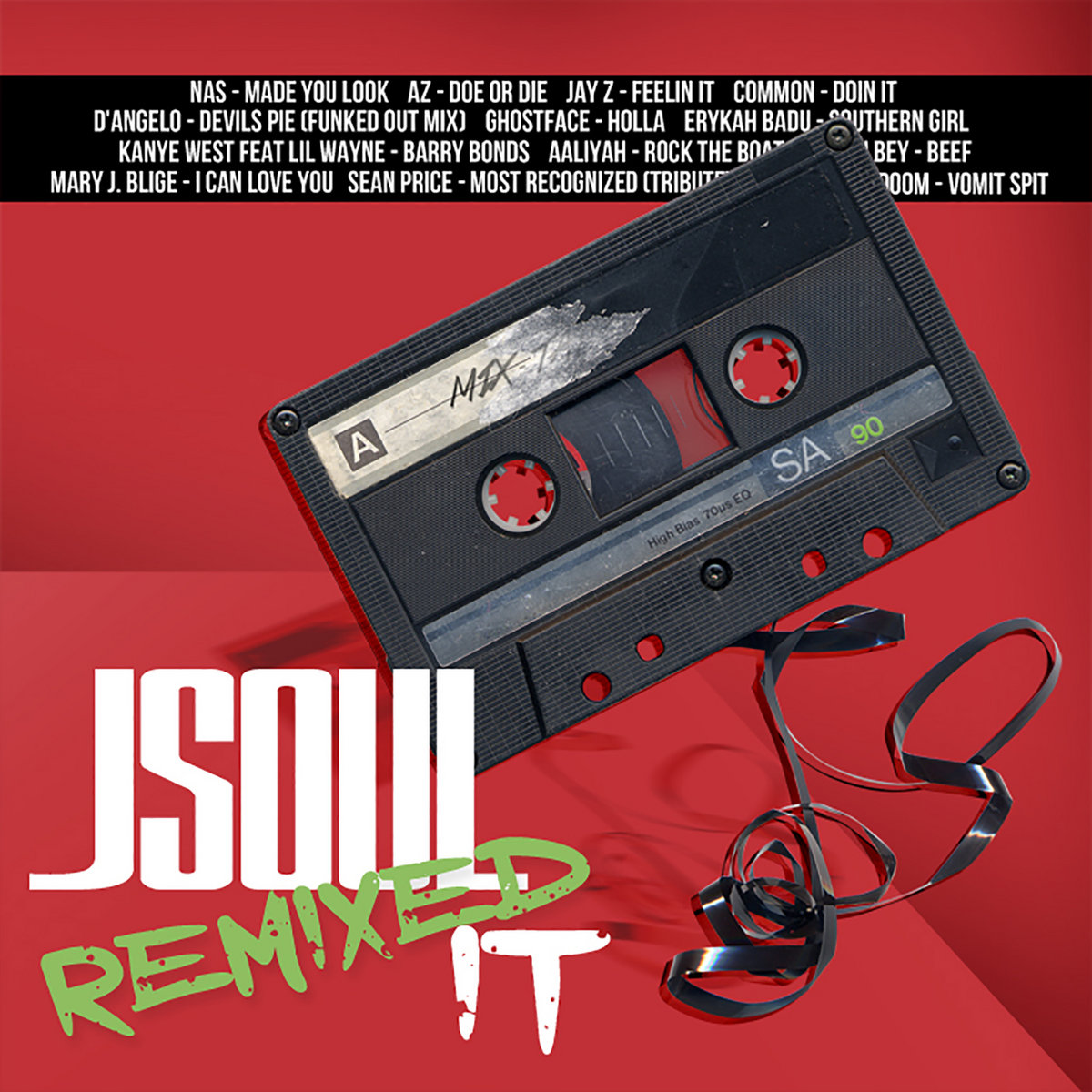 His numersous projects and writing credits cannot truely give you a true view into his talent. Versitile would be the word. He is not only talented but funny if you follow him on social media and here the stories of his drug addicted neighbot the super hero knownhas "Karate Crack" the videos and stories are hilarious.
Then a few months ago he dropped an amazing project with NYC rhymer Wordsworth of ( eMC?Punch&Words/ Lyricist Lounge Fame). Every track bought the boom bap and was heavy on lyrical enjoyment. This is a project that only adds to the quality of his already growing catalog.  Check out the latest music. You can also find him at the rebirth of Organic Soul Tuesdays starting this week at the Motor House In Baltimore at 120 W. North Avenue in the Arts District.